What is there to do on the water in the Tarpon Springs area?
Restaurants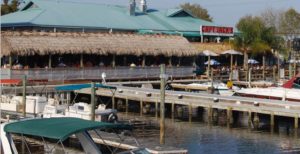 The restaurants along the Anclote River both north and south of Belle Harbour Marina offer a great variety of fares.  From wonderful Greek food on the sponge docks to the Tiki Hut dining offered at many of the riverside cafes, you will find just what you are looking for while cruising on the river on a Hydrobike.
Craig Park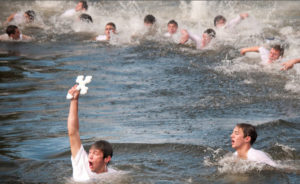 Craig Park is a must see while cruising the Tarpon Springs bayous. Craig Park is that site of the annual Greek Orthodox Church Epiphany celebration.  The park has outstanding landscaping and offers a place to rest and take in the sights.
Manatees are often found in Spring Bayou near Craig Park and Hydrobikes provide an excellent platform for viewing them.
Vessels of all kinds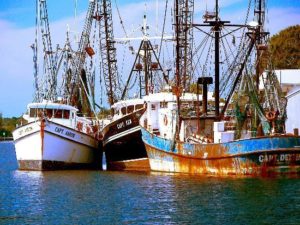 The Anclote River waterway offers a large assortment of vessels to see.  From the river, you can see fishing boats of all sizes and shapes.  You will see shrimp boats, sponge boats, commercial fishing boats and a wide assortment of tour and pleasure vessels.

Historic Homes
Tarpons Springs has a reputation for having elegant and affordable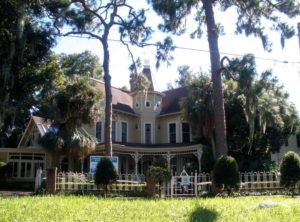 housing along the Anclote River and the outlying bayous.  Belle Harbour's Hydrobikes allow the rider to see the most scenic views of these homes while enjoying a great workout or recreational ride.